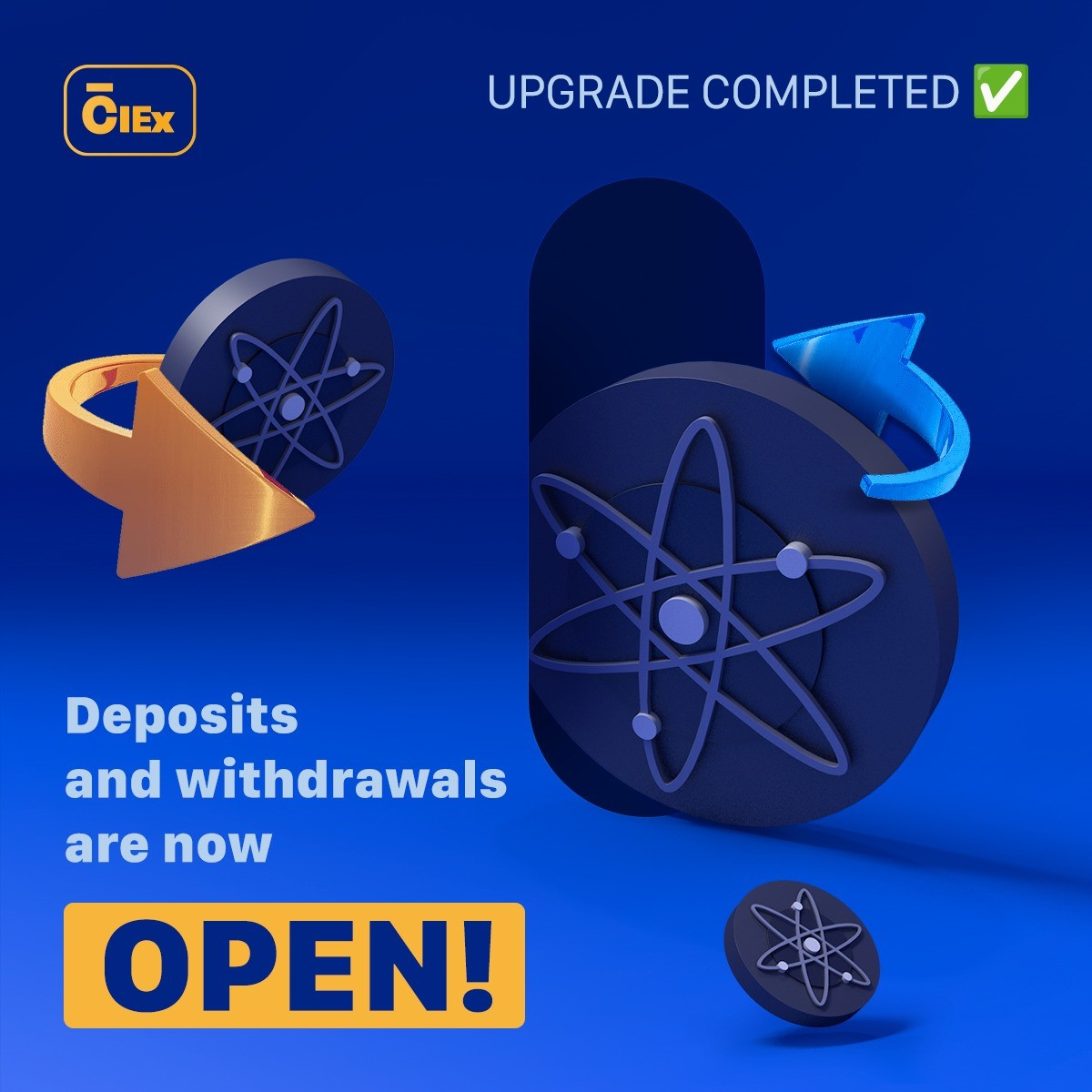 Dear Centurians,
According to the announcement regarding the maintenance of the Cosmos (ATOM) deposit and withdrawal on 12 September 2023, we are glad to inform you that the system enhancement is now complete and the services are back online.
Schedule:
Issue: ATOM Deposit and Withdrawal Back in Service
Date: 14 September 2023
We apologize for any inconvenience caused. Thank you for your understanding and support.


Disclaimer:
Past performance is not a guarantee or predictor of future performance. The value of digital assets can decrease or increase, and you could lose all or a substantial amount of your purchase price. When assessing a digital asset, it's essential for you to do your research and due diligence to make the best possible judgement, as any purchases shall be your sole responsibility.
Happy Trading!
The Centurion Invest Team