6 New Spot pairs Are Now Available in the CIEX Exchange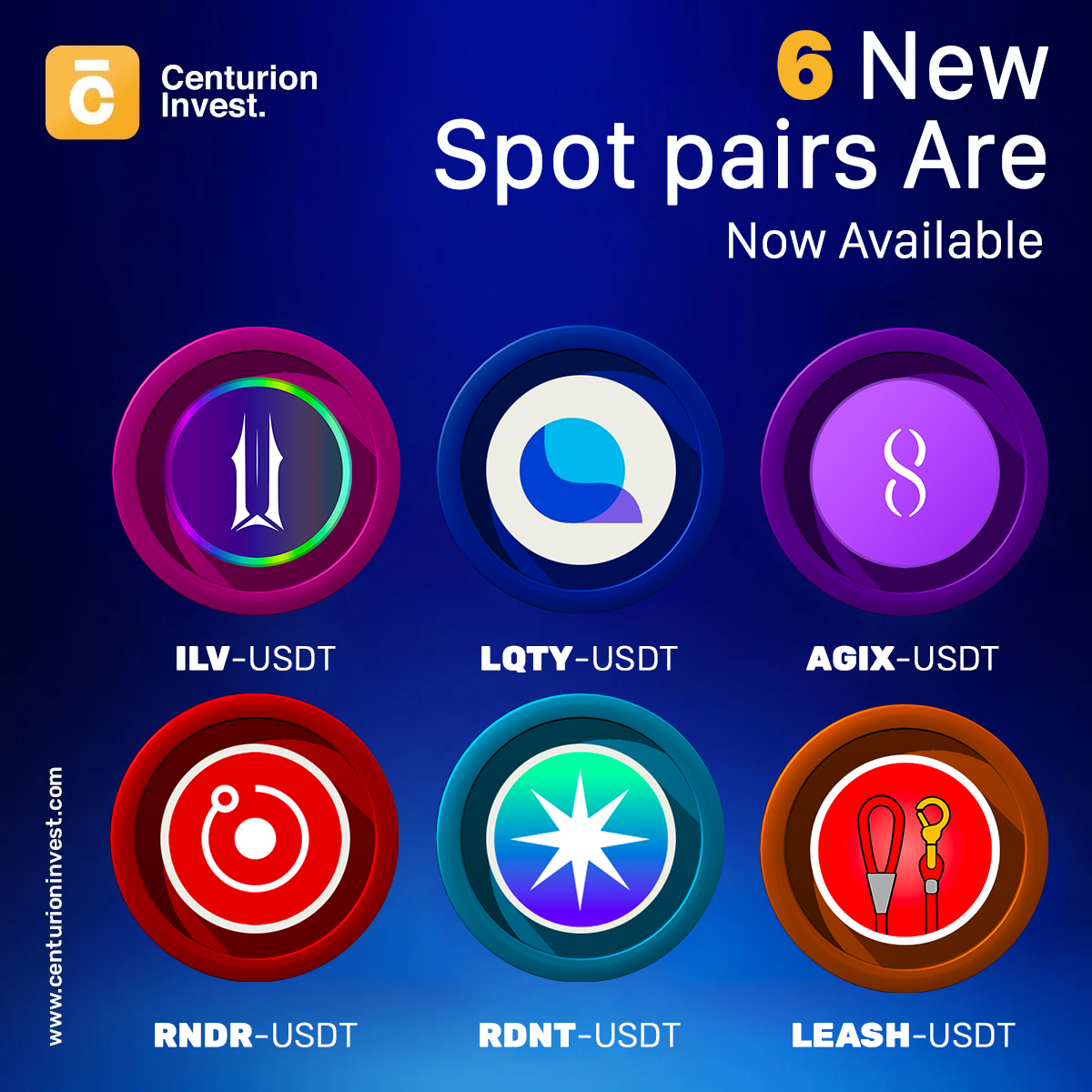 Being on a mission to offer CIEX traders a CEX-competitive trading experience, the CIEX team is pleased to announce 6 New Spot pairs.
🧐 What is SingularityNET (AGIX)?
SingularityNET is a blockchain-powered platform that allows anybody to easily "create, share, and monetize" AI services, thanks to its globally-accessible AI marketplace.
Through the SingularityNET marketplace, users can browse, test and purchase a huge variety of AI services using the platform's native utility token — AGIX.
🧐 What is Liquity (LQTY)?
Liquity is a decentralized borrowing protocol built on Ethereum that utilizes LQTY, a USD-pegged stablecoin. Ether holders can draw loans in the form of LQTY with algorithmically adjusted redemption and loan issuance fees.
🧐 What is Illuvium (ILV)?
Illuvium is an open-world fantasy battle game built on the Ethereum blockchain. Often touted as the first AAA game on Ethereum, Illuvium looks to provide a source of entertainment to both casual gamers and hardcore DeFi fans through a range of collecting and trading features.
🧐 What is Doge Killer (LEASH)?
Doge Killer (LEASH) is a token in the Shiba Inu (SHIB) ecosystem. Shiba Inu is commonly referred to as the "Dogecoin (DOGE) killer" because of its enormous popularity. SHIB grew to become the second-largest canine-inspired coin in the crypto space and aims to be the Ethereum (ETH)-based counterpart to Dogecoin's Scrypt-based mining algorithm.
🧐What is Radiant Capital (RDNT)?
Radiant's cross-chain interoperability functions using LayerZero messaging and Stargate's stable router interface. For example, lenders may reclaim their collateral and can direct which chain to withdraw funds from and what percentage they'd like sent to each chain.
Radiant aims to solve DeFi 1.0 issues of unpredictable and transient liquidity through its innovative Dynamic Liquidity Providers (dLP) and gated emissions.
🧐 What is Render Token (RDNR)?
RenderToken (RNDR) is a distributed GPU rendering network built on top of the Ethereum blockchain, aiming to connect artists and studios in need of GPU compute power with mining partners willing to rent their GPU capabilities out.
📲 Download the CIEx mobile app and trade crypto with the lowest fees on the market
👋🏻Connect with Us:
🔗 https://linktr.ee/centurion_invest