6 New Spot pairs Are Now Available in the CIEX Exchange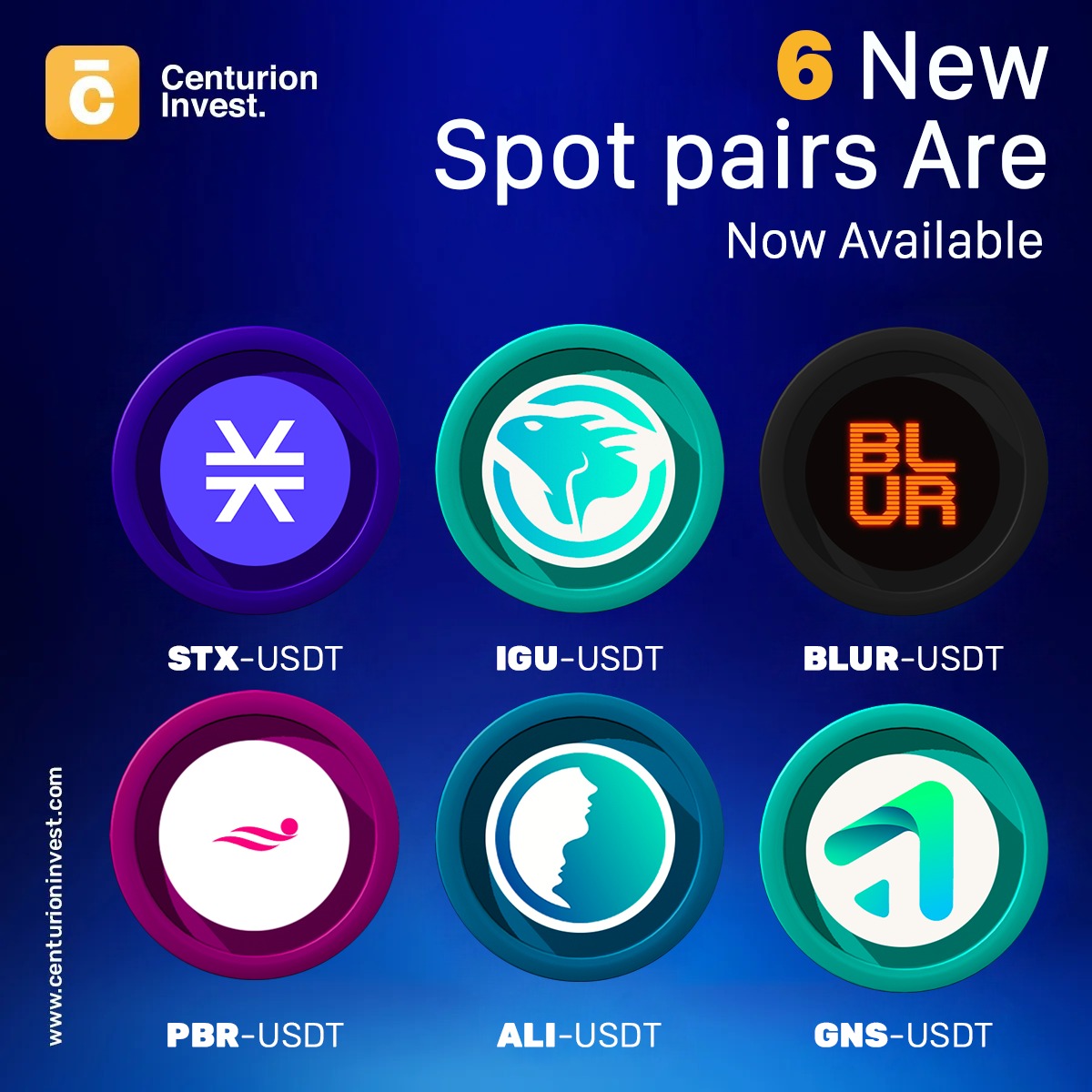 Being on a mission to offer CIEX traders a CEX-competitive trading experience, the CIEX team is pleased to announce 6 New Spot pairs.
🧐 What Is Blur (BLUR)?
BLUR is the native governance token of Blur, a unique non-fungible token (NFT) marketplace and aggregator platform that offers advanced features such as real-time price feeds, portfolio management and multi-marketplace NFT comparisons. It claims to have faster NFT sweeps, and a more intuitive interface than other comparable platforms.
🧐 What is Iguverse?
IguVerse GameFi app redefines the whole concept of NFT using AI / ML technologies. Unique user-generated NFTs will become the new standard NFT 2.0, dethroning faceless collections. In our GameFi app, we introduce an innovative game mechanic Socialize to Earn, along with two more Earn concepts - Move to Earn and Play to Earn, where users can complete simple tasks like sharing pet photos on social media or walking and feeding them to get rewards.
🧐 What is Gains Network (GNS)?
Gains Network is a DeFi project that is developing gTrade, a decentralized leveraged trading platform that aims to offer liquidity efficiency, low trading fees, and a wide range of leverages and pairs to its users. The ecosystem revolves around its ERC20 utility token, GNS, and ERC721 utility token, NFTs.
🧐 What is PolkaBridge (PBR)?
PolkaBridge is a decentralized cross-chain protocol designed to act as the primary bridge between Polkadot and other blockchains. It will also introduce supporting DeFi features, to complement the bridging services. It currently operates on the Ethereum blockchain and is planning to migrate to the Polkadot blockchain
🧐What is Stacks (STX)?
Stacks is a layer-1 blockchain solution that is designed to bring smart contracts and decentralized applications (DApps) to Bitcoin (BTC). These smart contracts are brought to Bitcoin without changing any of the features that make it so powerful — including its security and stability.
🧐 What is Artificial Liquid Intelligence (ALI)?
The AI Protocol utilizes the Artificial Liquid Intelligence (ALI) Utility Token.The ALI Utility Token is the native ERC-20 Utility Token of the AI Protocol and the decentralized applications built on it. The ALI Utility Token regulates, incentivizes, and rewards the various participants of the AI Protocol.
📲 Download the CIEx mobile app and trade crypto with the lowest fees on the market:
👋🏻Connect with Us: