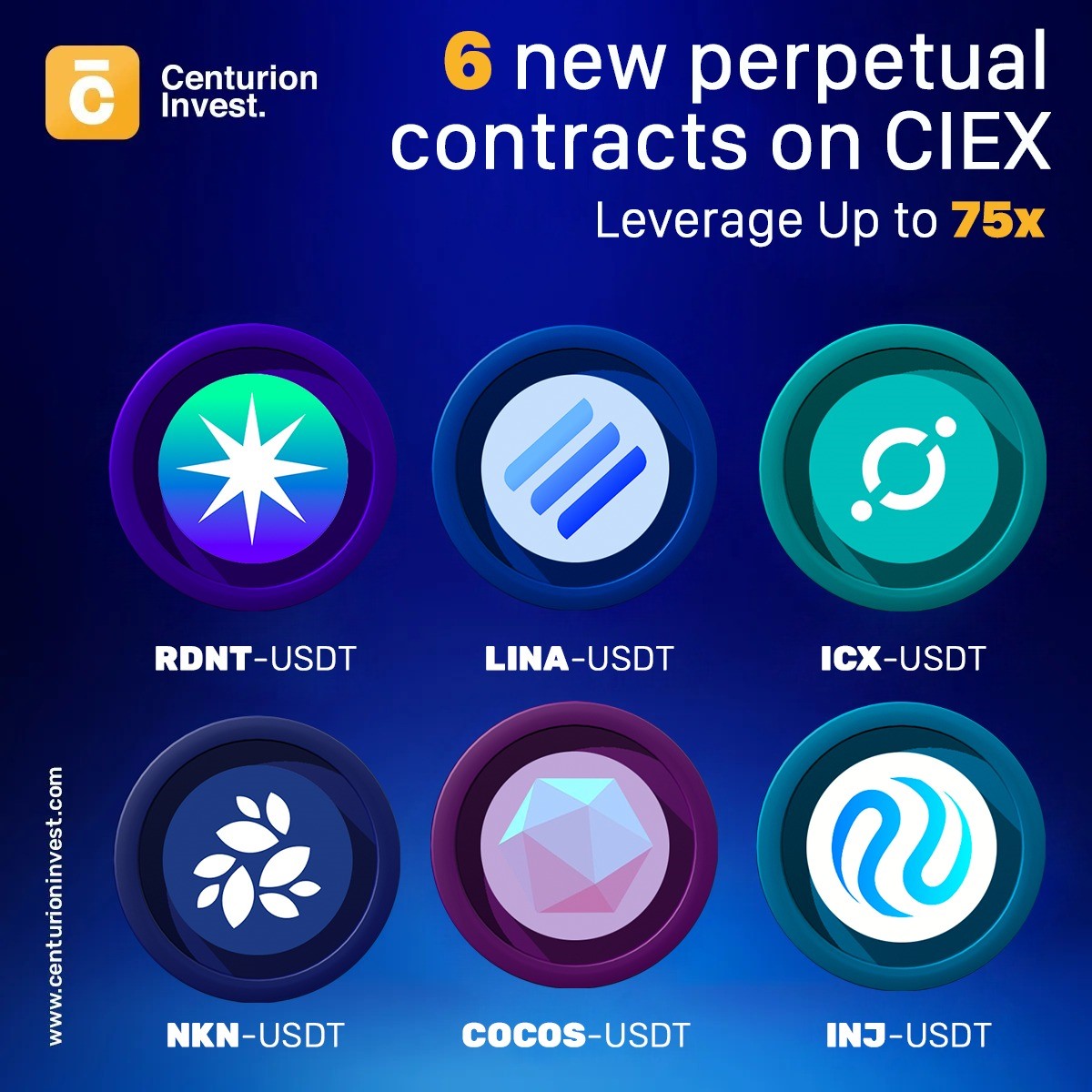 Being on a mission to offer CIEX traders a CEX-competitive trading experience, the CIEX team is pleased to announce 6 New Perpetual Margined Contract supporting 1–75x leverage.
🧐 What is ICON Network (ICX)?
ICON Network is a layer-one blockchain focused on building a multichain bridging solution that is scalable, chain-agnostic, and secure. Blockchain Transmission Protocol (BTP) is ICON's main product and interoperability solution that supports cross-chain token swaps as well as more generic messaging features like cross-chain smart contract calls.
🧐 What is Linear Finance (LINA)?
Linear is a decentralized delta-one asset protocol capable of instantly creating synthetic assets with unlimited liquidity. The main goal of Linear is to provide a superior user experience with better scalability and greater speed thanks to the cross-chain capabilities of the protocol.
Linear Finance intends to provide a simple solution for users that want exposure to traditional assets while still benefiting from the features enabled only by blockchain technology.
🧐 What is Radiant Capital (RDNT)?
Radiant aims to be an omnichain money market where users can deposit any major asset on any major chain and borrow various supported assets across multiple chains, eliminating the need for silos of liquidity.
Radiant's cross-chain interoperability functions using LayerZero messaging and Stargate's stable router interface. For example, lenders may reclaim their collateral and can direct which chain to withdraw funds from and what percentage they'd like sent to each chain.
🧐 What is Cocos-BCX (COCOS)?
Cocos-BCX is a public blockchain platform aiming to create a complete run-time environment for games with multi-game system compatibility, providing game developers a user-friendly platform for blockchain game development.
In addition, Cocos-BCX aspires to bring users complete control and transparency over in-game virtual assets.
🧐 What is Injective (INJ)?
INJ is the native utility token of Injective. INJ is a scarce asset that is used for governance, token burn auctions and staking on the PoS network.
The burn auctions on Injective are especially unique since 60% of all fees collected from dApps are auctioned off every week via a buy back and burn mechanism. This in turn allows the supply of INJ to dramatically decrease over time.
🧐 What is New Kind of Network (NKN)?
NKN, or New Kind of Network, is an open-source protocol for public blockchain-based peer-to-peer Networks to share network bandwidth and Internet connectivity.
NKN's consensus algorithm is based on Cellular Automata, A New Kind of Science and Ising Model, where a simple local majority rule can lead to system-level convergence in a small number of iterations. The design goal is to scale to arbitrary numbers of equal consensus nodes.
📱 Download the CIEX App Here