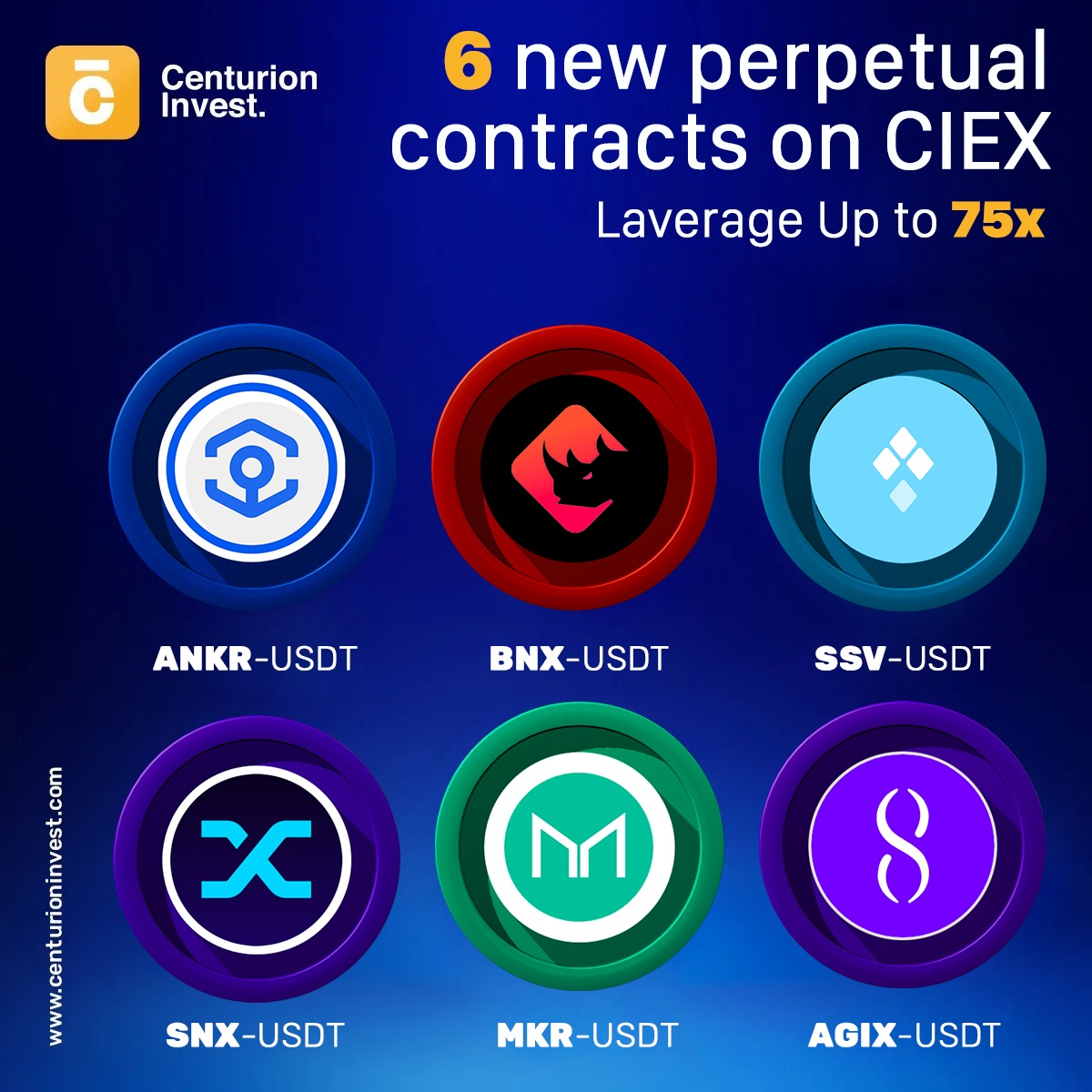 Being on a mission to offer CIEX traders a CEX-competitive trading experience, the CIEX team is pleased to announce 6 New Perpetual Margined Contract supporting 1–75x leverage.
🧐 What is SSV Network (SSV)?
ssv.network is a decentralized staking infrastructure that enables the distributed operation of an Ethereum validator. This is achieved by splitting a validator key between four or more non trusting node instances ('multi-operator node'). The nodes are collectively tasked with executing the validator's duties under a consensus mechanism. In simple terms, the protocol transforms a validator key into a multisig construct governed by a consensus layer.
🧐 What is Maker (MKR)?
Maker (MKR) is the governance token of the MakerDAO and Maker Protocol — respectively a decentralized organization and a software platform, both based on the Ethereum blockchain — that allows users to issue and manage the DAI stablecoin.
🧐 What is SingularityNEXT (AGIX)?
SingularityNET is a blockchain-powered platform that allows anybody to easily "create, share, and monetize" AI services, thanks to its globally-accessible AI marketplace.
Through the SingularityNET marketplace, users can browse, test and purchase a huge variety of AI services using the platform's native utility token — AGIX.
🧐 What is Syntheix (SNX)?
Synthetix is building a decentralized liquidity provisioning protocol that any protocol can tap into for various purposes. Its deep liquidity and low fees serve as a backend for many exciting protocols on both Optimism and Ethereum.
The platform aims to broaden the cryptocurrency space by introducing non-blockchain assets, providing access to a more robust financial market.
🧐 What is Ankr (ANKR)?
Ankr is a decentralized blockchain infrastructure provider that operates an array of nodes globally distributed across over 50 Proof-of-Stake networks. This infrastructure helps drive the growth of the crypto economy while powering a full suite of multi-chain tools for Web3 use.
Ankr Earn makes staking, liquid staking, and other yield-earning opportunities easy and accessible to any crypto investor. Ankr creates the most scalable and decentralized staking infrastructure solution that aims to solve the capital inefficiency of Proof-of-Stake networks and similar blockchain consensus mechanisms.
🧐 What is BinaryX (BNX)?
BinaryX ($BNX) is the platform cryptocurrency for the BinaryX ecosystem, which includes the DAO and all products & games utilizing $BNX. Some of the services provided by BinaryX includes infrastructural support, a DAO governance system, and community building to scale promising gamefi projects and bring more innovation to the blockchain gaming sector.
📱 Download the CIEX App Here