Add Card to Google/Apple/Samsung Pay
How can I get the credit card details?
To check your card details, please follow these simple steps:
1/Go to the "My CIX Visa card" section on our Platform.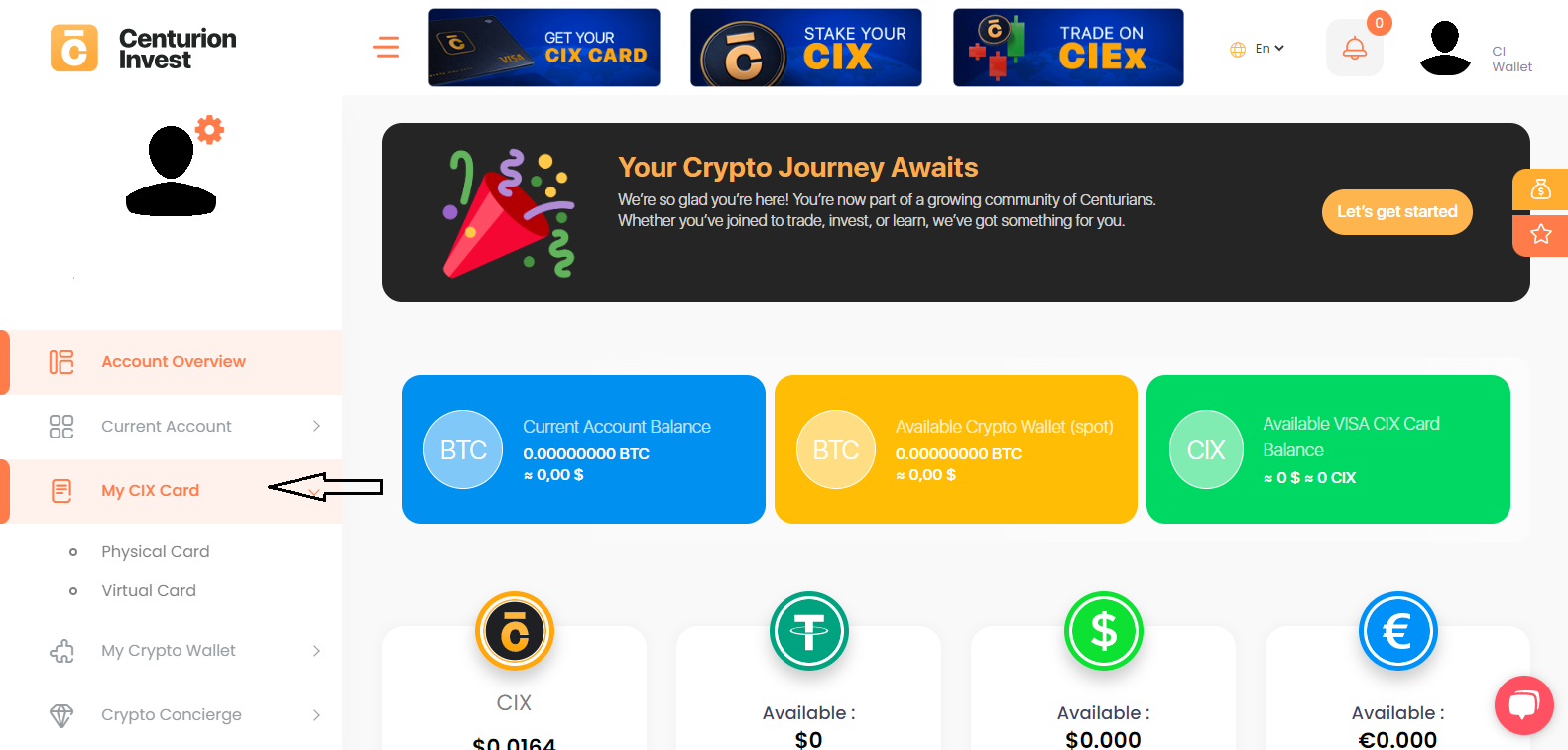 2/Click on "Virtual Card" and then select "View card details" from the window that appears.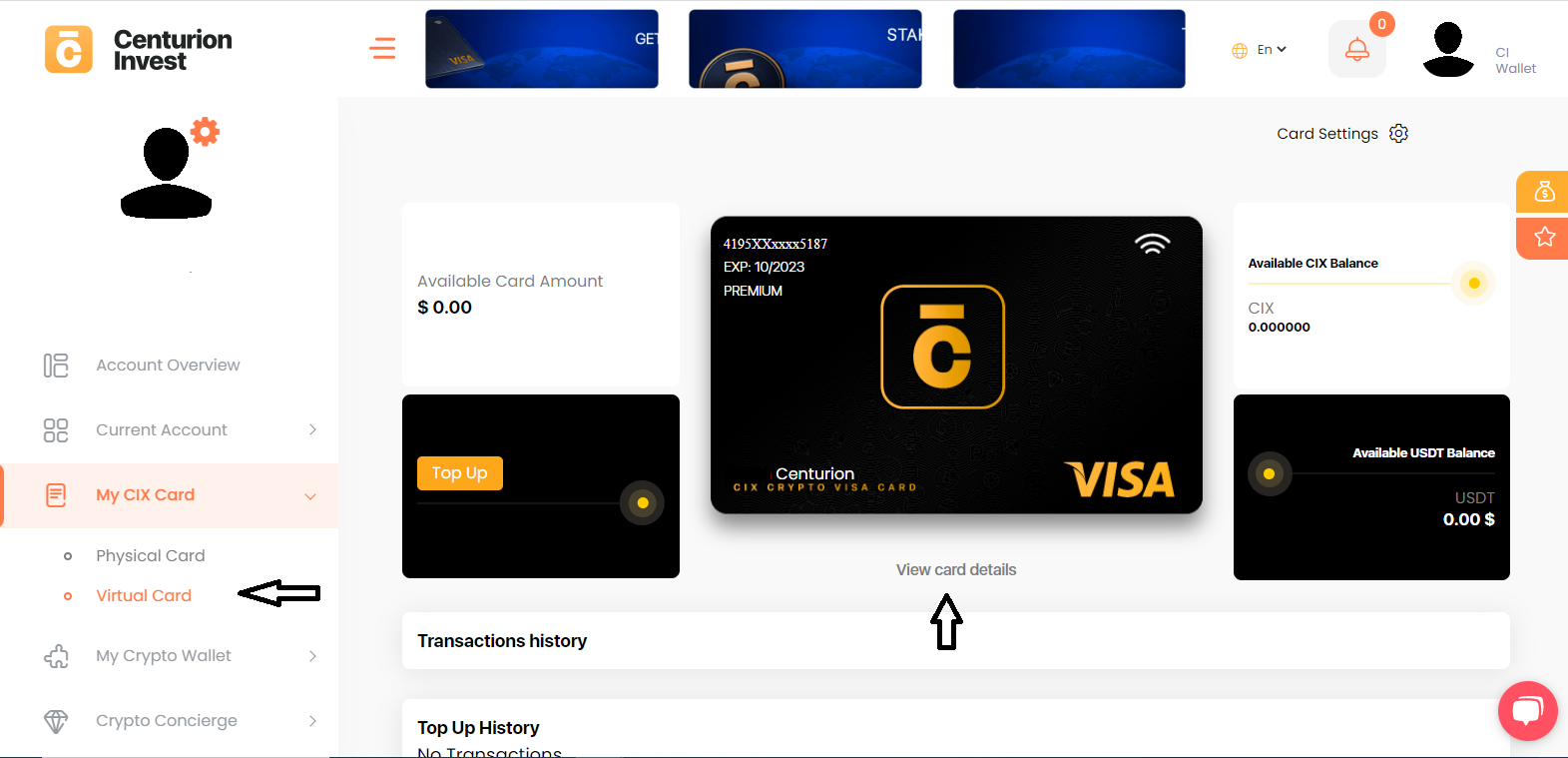 3/Click on "Send" and you will receive a code via email.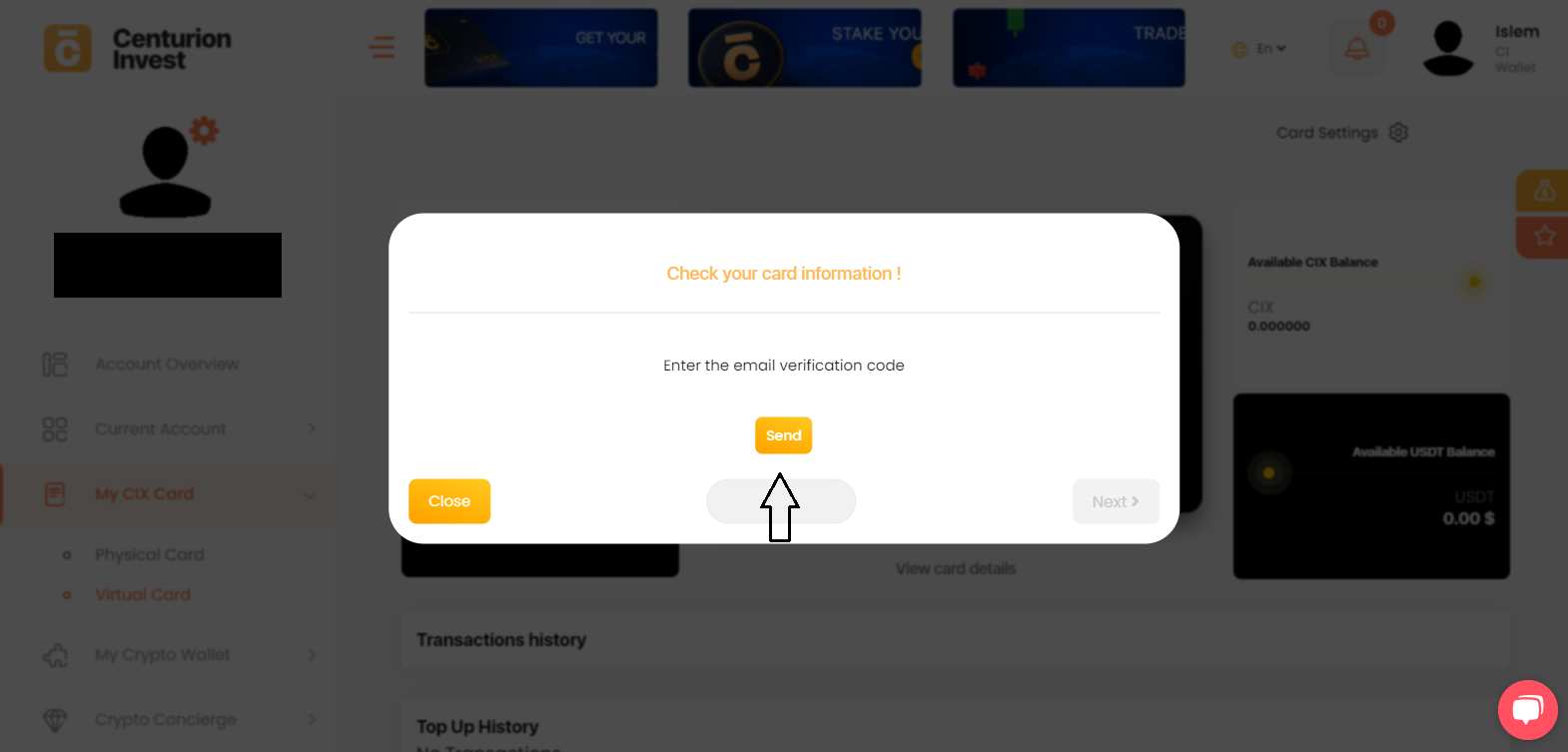 4/Copy and paste the code in the designated field and click on "Next".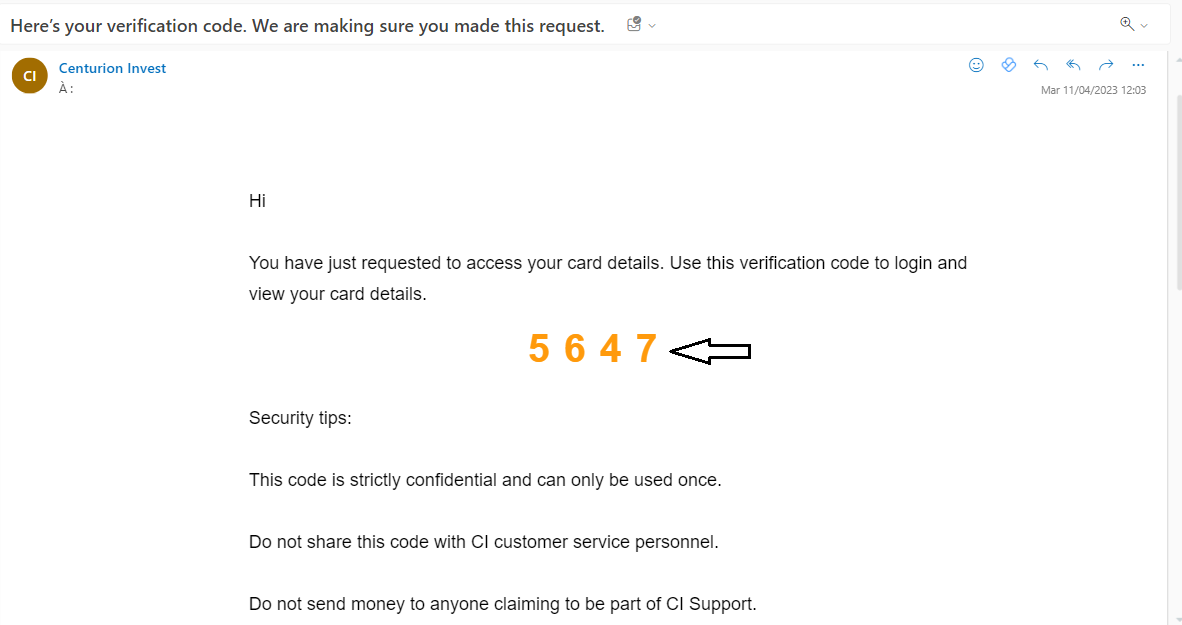 5/The card details' pop-up will be displayed