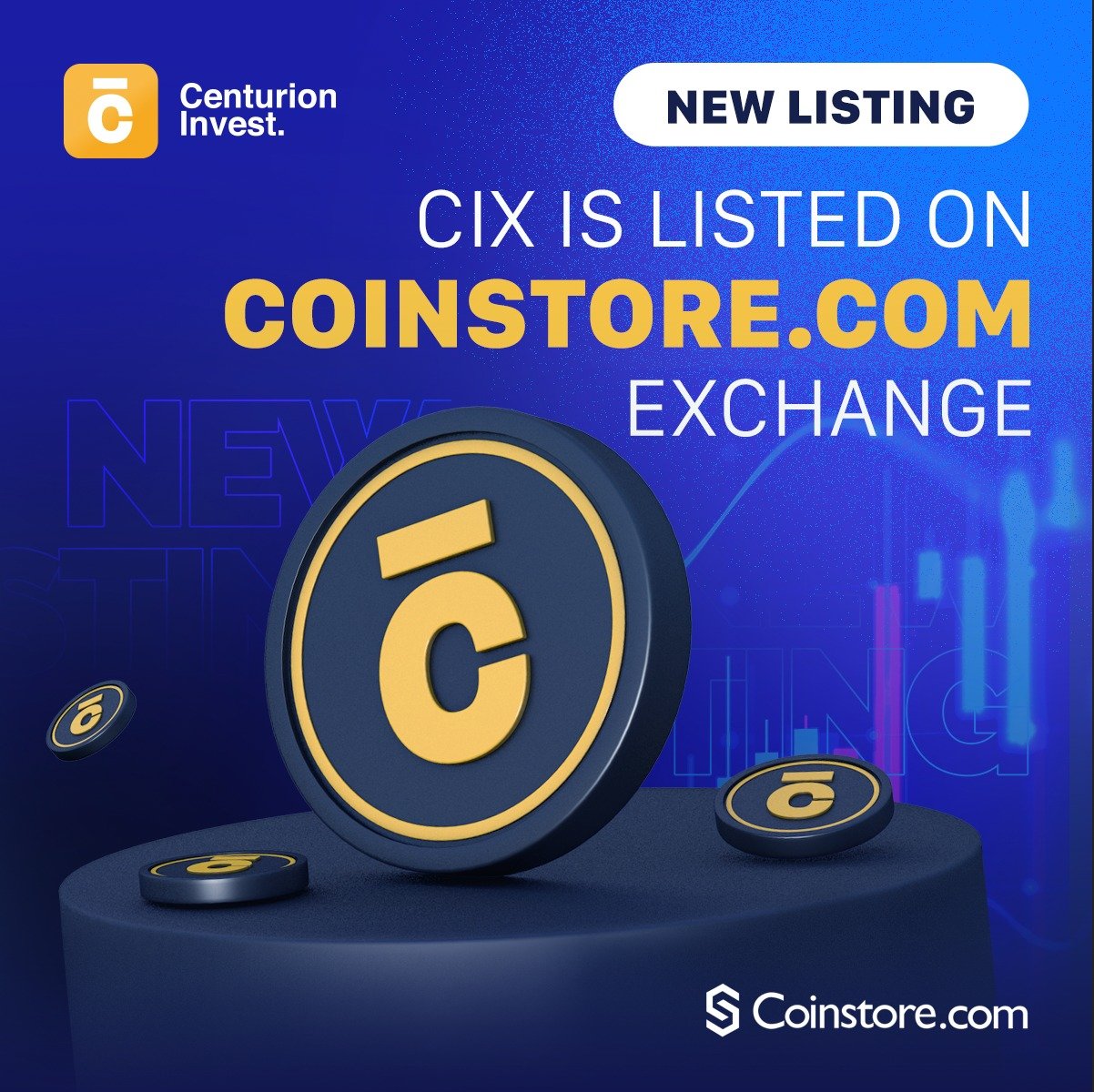 Fellow Centurians,
Coinstore will list CIX (Centurion Invest Token) and open CIX/USDT trading pair.
Details are as follows:
Deposit time:2023/04/17 17:00 (UTC+8)
Trade time:2023/04/17 17:00 (UTC+8)
Withdrawal time:2023/04/17 17:00 (UTC+8)
Issue date: 02–10–2022
Total supply: 2,400,000,000
Circulation supply: 1,300,000,000
Official Website: https://www.centurioninvest.com/
Whitepaper link: https://centurioninvest.com/docs/Litepaper_CIX.pdf
Block Explorer:
https://etherscan.io/token/0x6d60a8dfb16d09f67d46fcd36a0cd310078257ca
Introduction:
The Centurion Invest Token (CIX) is an ERC20 deflationary token and native to Centurion Invest which powers the overall CIEx ecosystem, with utilities and benefits across payments, financial services, loyalty rewards, referral bonuses, airdrops, high APY passive income staking, options, spot trading, margin trades, Visa crypto debit card, ETF, NFTs, and derivatives.
Risk warning: Cryptocurrency trading is subject to high market risk. Please make your trades cautiously. Coinstore will make best efforts to choose high-quality coins, but will not be responsible for your trading losses.