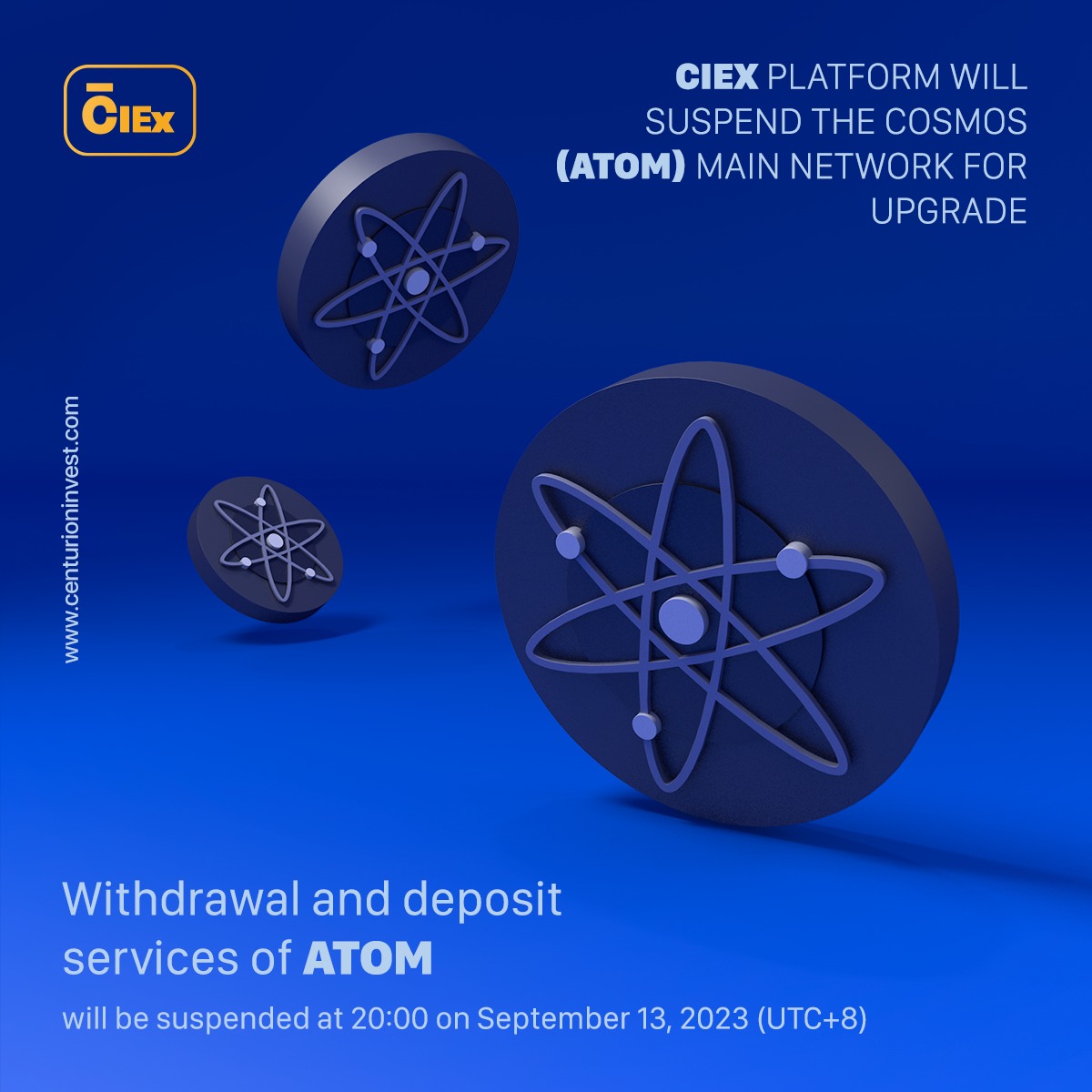 Dear Centurians,

CIEx will support the Cosmos (ATOM) network upgrade.

The Cosmos (ATOM) network upgrade will take place approximately on September 13, 2023 at 20:00 (UTC+8). Deposits and withdrawals of ATOM will be suspended during that time.

Please note:
The trading of ATOM will not be affected during the network upgrade

We will reopen deposits and withdrawals for ATOM once we deem the upgraded network to be stable, and we will issue an announcement notice as soon as the maintenance is completed. Stay tuned.
Risk Warning:
Digital asset prices are subject to high market risk and price volatility. The value of your investment may go down or up, and you may not get back the amount invested. You are solely responsible for your investment decisions and CIEX is not liable for any losses you may incur. Past performance is not a reliable predictor of future performance. You should only invest in products you are familiar with and where you understand the risks. You should carefully consider your investment experience, financial situation, investment objectives and risk tolerance and consult an independent financial adviser prior to making any investment. This material should not be construed as financial advice.


Thanks for your support!
The Centurion Invest Team