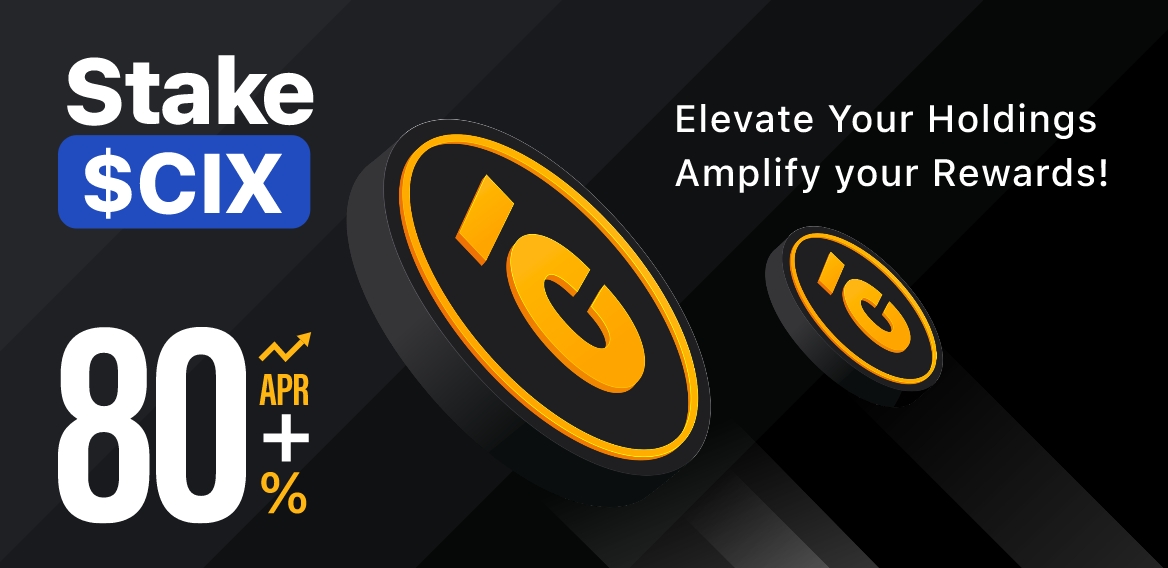 Welcome to the Centurion Invest Knowledge Base! In this guide, we'll take you through our exciting Staking Program, designed to help you supercharge your CIX holdings. Whether you're new to staking or looking to maximize your returns, we've got you covered. Let's dive in.
What is the Centurion Invest Staking Program?
Our Staking Program is a unique opportunity for CIX holders like you to earn passive rewards by staking your CIX tokens. It's a win-win situation — you secure your assets, and in return, you receive attractive rewards. Here's what you need to know:
Program Overview:
CIX Payouts: Depending on your chosen staking duration (3 months, 6 months, or 12 months), you can earn impressive Annual Percentage Rates (APR) of 20%, 30%, or 40% respectively.
USDT Payouts: If you prefer USDT, you can stake for 3 months, 6 months, or 12 months, earning competitive APRs of 10%, 20%, or 30%.
Exclusive Offer: For a limited time, we offer a 360-Day Staking Program with an extraordinary APR of 80%. This is an opportunity you won't want to miss!
How to Stake Your CIX Tokens:
Getting started with our Staking Program is simple. Just follow these steps:
Step 1: Log In to Your Account
To begin staking your CIX tokens, the first step is to log in to your CIEx account using your credentials. If you don't have an account yet, you'll need to create one.
Step 2: Navigate to the Staking Section
Once you're logged in, locate and click on the "Staking" section. You can usually find this in the main menu. This is where you'll access all the information and options related to staking.

Step 3: Choose the Staking Program
Select your preferred staking duration — 3 months, 6 months, 12 months, or the exclusive 360-Day Program.
Step 4 : Enter Amount
Enter the amount of CIX or USDT you want to stake. Ensure you meet the minimum staking requirement.
Step 5: Confirm and Stake
Review your choices and click the "Stake" or "Confirm" button by agreeing the PoS.
Congratulations! Your CIX tokens are now staked, and you're on your way to earning rewards.
Terms and Conditions:
Before staking, it's essential to understand the program's terms and conditions:-
Eligibility: You need a verified CIEx account to participate, including KYC verification.
Duration: Choose your duration carefully; it can't be changed once started.
Staking Amount: Ensure your stake meets the minimum requirement.
Rewards: Rates are subject to change based on market conditions.
Withdrawal: Tokens are locked for the chosen duration. Early withdrawal may incur penalties.
Terms Modification: Centurion Invest may modify terms; users will be notified.